In 1834 Horace Chase becomes the first permanent settler in the Bay View area. Two years later in 1836 pioneer Elijah Estes staked out 150 acres on the south shore of Milwaukee overlooking Lake Michigan. It was here that Elijah and his wife Zebiah built their log home and farm. Later, a house still standing on the corner of Estes Street and South Shore Drive was built. Zebiah is credited with giving the name Bay View to the village.
The Lake Shore Railroad completed a connection between Milwaukee and Chicago in 1855 and the first train depot in the Milwaukee area was located on South Bay Street in Bay View.
Captain Eber Brock Ward, of Michigan opened his third rolling mill, The Milwaukee Iron Co., in Bay View in 1868. Within a year the village of Bay View sprung up as a company town around the steel mill. Cottages erected for mill workers became the center of the village. Many of these cottages are still occupied today and are a part of the diverse architecture of the Bay View neighborhood.
With village incorporation in 1879, its rapid growth and demands for city services were so great that a vote was taken and the village was annexed to the city of Milwaukee in 1887.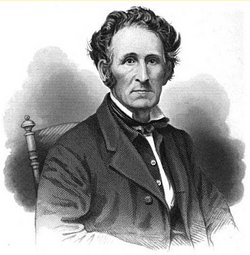 Where Exactly Is Bay View?
Bay View is located on the southeast shore of the city of Milwaukee overlooking Lake Michigan. The precise borders of Bay View are often debated and will vary depending upon whom you talk to or what reference material you refer to.
Generally speaking, the Bay View boundaries are as follows:
North: Becher Street
South: Morgan Avenue (Excluding St. Francis)
East: Lake Michigan
West: Sixth Street
One thing most Bay Viewites will agree upon is that Bay View is not necessarily defined by precise boundaries; it is more a state of mind influenced by both Lake Michigan ("the lake") and a long history of a strong sense of community.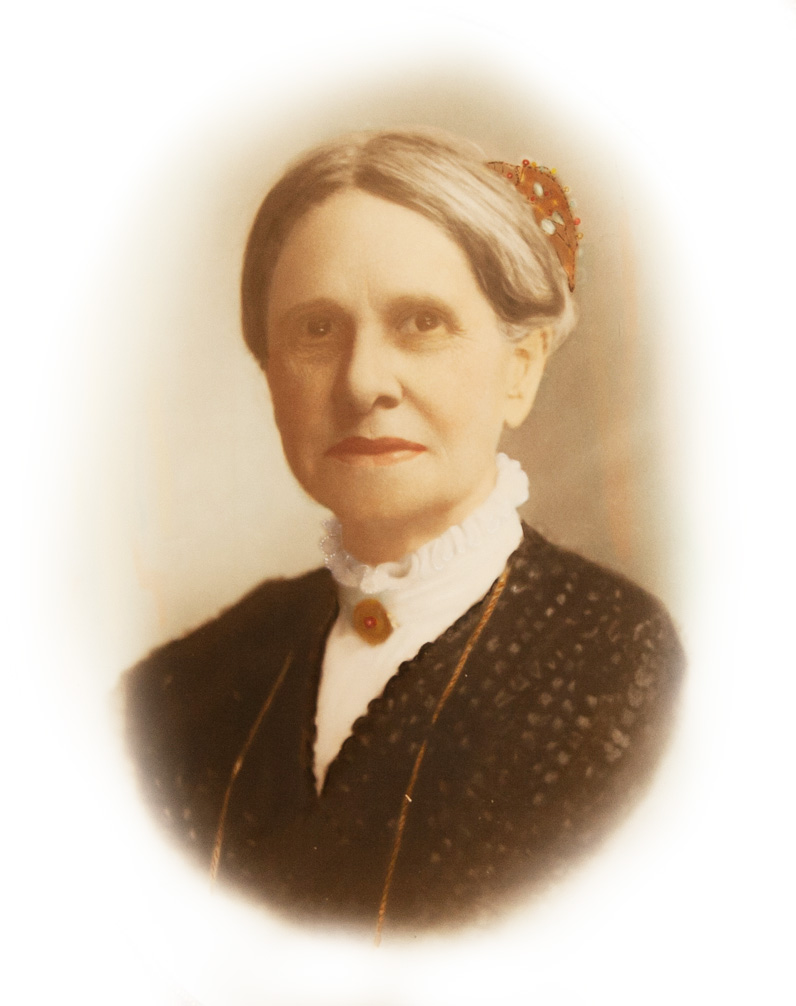 Who Was Beulah Brinton?
Beulah Brinton was an admired and important figure in Bay View's early history. In the 1870's new immigrant workers  flocked to Bay View in order to work at the Bay View Rolling Mill. Speaking no English they were sometimes  were homesick and in need of recreation and a community.  Beulah Brinton welcomed the workers and their families into her home, where she would teach them how to read, perform  valuable skills and celebrate their culture.   Her own book collection (over 300 in number) became the first library in Bay View.  Beulah's efforts pre-date those of the Hull House in Chicago, however she has been compared to that of Jane Addams and her work with the Hull House.
Beulah Brinton Historic House
The Beulah Brinton House is located at 2590 S. Superior Street in the Bay View neighborhood. The Beulah Brinton House is significant for both its history as well as its architecture.
Important Dates In Bay View History
| | |
| --- | --- |
| 1834 | Horace Chase becomes first permanent settler in the area later known as Bay View. |
| 1855 | The Green Bay, Milwaukee & Chicago Rail Company, also called the Lake Shore Railroad, is completed becoming the first railway to connect Milwaukee with Chicago. Its first Milwaukee depot was on South Bay Street in Bay View. |
| 1868 | Captain Eber Brock Ward, of Michigan, opens the Milwaukee Iron Company in Bay View. His third rolling mill, it grew to become the second largest in the country. Within the year, the village of Bay View had sprung up as a company town around the mill. |
| 1879 | Bay View incorporates as a village, becoming Milwaukee's first suburb with 2,592 people and 892 acres of land. |
| 1886 | Bay View Tragedy. On May 5, in the bloodiest labor event in Wisconsin history, seven workers were killed when Wisconsin National Guardsmen fired on a crowd of 1,500 strikers marching on Bay View to demand an eight-hour work day. |
| 1887 | Bay View's 4,000 residents voted overwhelmingly to join the city of Milwaukee, turning the neighborhood into the 17th ward. |
| 1909 | Nordberg, a manufacturer of mine hoists now known as Metso, opens on the corner of Chase and Oklahoma Avenues. |
| 1912 | South Shore Yacht Club organized. |
| 1913 | South Shore breakwater constructed; Milwaukee Drop Forge opens on Oklahoma Avenue. |
| 1914 | Bay View's first high school constructed at the northern edge of Humboldt Park. |
| 1920 | Nash Motors opens on Clement and Euclid Avenues. |
| 1923 | Construction of current Bay View High School completed. |
| 1925 | Pelton Steel Castings opens on Chase and Dakota Avenues. |
| 1929 | The Bay View rolling mills, now owned by the Illinois Steel Company, end operations. |
| 1948 | First South Shore Water Frolic is held, becoming the first lakefront festival celebration in Milwaukee. |
| 1977 | The Dan Hoan Bridge (Highway 794) opens, connecting Bay View with the Milwaukee freeway system. |
| 1999 | The Lake Parkway opens, extending Highway 794 south to Layton Avenue. |
Historical Buildings

Brinton House
The Brinton House is located at 2590 S. Superior Street. Formally the home of Beulah Brinton and her husband, it was a gathering place for the people of the village.
Beulah started a library in her home and invited the villagers in to read the many books that she had acquired. She also opened her home to the wives of immigrant laborers, conducting English language and homemaking classes.
In August of 2005 the Bay View Historical Society purchased the Beulah Brinton House. It is now the society's headquarters, houses our Archives and Research Collections and is used for various functions/events throughout the year.
Puddler's Hall
Puddler's Hall is located on the corner of South St. Clair Street and East Potter Avenue. It is currently a neighborhood tavern. In the early days is was a center of social activity for the early village settlers.
The term "puddler" referred to individuals that worked at the steel mill and were responsible for determining when iron or steel was ready to be poured into puddles and then, from puddles into the various forms such as rails, nails, etc.
Puddler's Hall was erected in the late 1870's by the National Amalgamated Association of Iron and Steel Workers, Wisconsin Lodge #1 and the Badger State Lodge #2. The two-story building had a large room that was used for union meetings, church gatherings, thespians, literary associations, political groups, classes, etc.
Old Beulah Brinton Community Center
The old Beulah Brinton Community Center, no longer standing, was formerly the Milwaukee Fire Department's Engine House #11. It was converted in 1924 into the Beulah Brinton Community Center, and served in that capacity until 1977 when it was torn down. The site of the Old Beulah Brinton Center is now part of a row of townhouses north of Puddler's Hall on South St. Clair Street.
---
South Shore Pavilion
Like many of the Milwaukee County Parks buildings, the South Shore Pavilion was built with laborers in the Work Progress Asministration (WPA). The brick building with arched windows and doors and a red tile roof was completed in 1933. It replaced a previous bathhouse, built in 1912, which burned down.
With its wall of windows overlooking Lake Michigan, the Pavilion is a popular wedding and party spot, as well as serving as a bathhouse for the adjacent beach and South Shore Park headquarters.
The Bay View Historical Society, along with the Milwaukee County Historical Society, designated the Pavilion as a landmark on November 10, 2008.
South Shore Yacht Club
From modest beginnings in 1913, the South Shore Yacht Club has grown to be one of the largest yacht clubs in Wisconsin. Members strive for a feeling of family, and take pride in being known as the "Harbor of Hospitality" on the Great Lakes.
The Club encompasses a variety of boating enthusiasts. Boating activities range from competitive, and casual day sailing, to an active power boating fleet. South Shore Yacht Club has something for everyone. Membership in the club consists of a majority of Active members, followed by life members, associate members (under 30 years of age), nonresidents, juniors and auxiliary members.
The Queen's Cup race is the high point of the South Shore Yacht Club sailing season. The race is traditionally held at the end of June. The Cup itself is one of the oldest known cups in world yachting that is still offered for competition every year and is one of the most coveted trophies in racing.
Since the race is run at night, it is always exciting. The only predictable part of the race is how unpredictable it will be. Ever changing conditions on Lake Michigan, and the nighttime factor make this race one of the most interesting in all of racing.
The Queen's Cup race has roots that trace back to an era long ago. The Cup itself dates from an age when both British Victorian silver work and English sailing yachts were without rival. Markings on the cup show that it was crafted by the silversmith firm of Robert Garrard, located at 29 Panton Street, St. Martins, England in 1847 – 1848. For more than sixty years, the Queen's Cup Race and Queen's Cup Trophy have symbolized the spirit of fine yachtsman and competition. The Queen's Cup can be viewed throughout the year in the Club's trophy case located in the main lounge area.
The South Shore Yacht club is located at the end of Nock Street – 2300 E. Nock St. For more information call: 414.481.2331 or check out their web site at ssyc.org.
Bay View Library
The Bay View Library, located at 2566 S Kinnickinnic Ave, opened in October, 1993. The library is one of the newest of Milwaukee's 12 Public Neighborhood Libraries. This interesting structure makes extensive use of glass throughout the building to allow people to enjoy the sky and weather. It was designed to convey a feeling of a lantern, a light of learning on the hill. The building includes two meeting rooms open to the community and a special area designed specifically for young adults.
The Bay View Library takes pride in offering excellence in service to people of all ages. The library offers an outstanding children's picture book and videocassette collection, Internet access, computers for personal use, and a growing number of electronic databases offering information and access to holdings throughout the country.
South Shore Farmers' Market
Perched on a hill in South Shore Park overlooking Lake Michigan, the South Shore Farmers' Market provides a "Town Square" atmosphere and has charmed the Bay View Neighborhood since 1999.
The Market's mission is to provide an outlet for fresh, locally grown produce and other locally produced items to Bay View residents and visitors. It has also become an enjoyable meeting place that enhances a sense of community in the Bay View Neighborhood.
Each Saturday morning from mid-June through mid-October, more than 40 vendors offer vegetables, flowers, fruits, bakery, jellies, handmade soaps and oils, soups, mustards and other goodies to an average of 1800 strolling customers.
A "Special Event" is offered each Saturday from 10 to 11 a.m. Offerings include: Meet Your Elected Representatives; Children's Story Hour; National Day Out sponsored by the South Shore Park Watch; Gardening Advice; Musical Presentations and other Events.
Selling begins at 8 a.m. and continues until 12 noon. Ample parking is available.
For further information, contact Kathy Mulvey, 414.744.0408.
Bay View Bash
The Bay View Bash is proudly organized by the Bay View Community Fund, a IRS certified 501[c]4, Non-for-Profit Foundation. All proceeds from the Bay View Bash are directly invested back into our neighborhood by donation to other organizations who request funding for special projects.
The 2010 Bay View Bash will take place on Saturday, September 18, 2010, from 11:00 a.m. to 10:00 p.m. on Kinnickinnic Avenue between Potter Street and Clement Avenue.
The Bay View Bash was created in 2004 as a way for us to celebrate and promote Milwaukee's Bay View Neighborhood. The Bash, as it is affectionately known, is Milwaukee's largest, and only 100% volunteer-run festival, and offers an opportunity for Bay View's residents, business owners, and visitors to eat, drink, dance, shop and play on Kinnickinnic Avenue.
Each year, the Bay View Community Fund accepts requests for proposals to distribute the proceeds of that year's Bash. To have your organization considered for the 2010 Bay View Bash distributions, or for more information, please call Bill Sell at 414–744–3970, or email info@ bayviewbash.org .
Previous years' recipients of Bay View Bash proceeds:
•2004–2007 The Bay View Neighborhood Association: Bay View Night-Time Trick or Treat, Chill on the Hill
•2008–2009 The Bay View Historical Society: Renovation, restoration, and preservation of the historic Beulah Brinton House
For more information about the Bay View Bash, visit BayViewBash.org.
---
Community Centers in Bay View
Beulah Brinton Community Center
The Beulah Brinton Community Center, located at 2555 S. Bay St., is part of the Milwaukee Public Schools – Division of Community Recreation. The Center offers enrichment classes for both youth and adults that include sports, art, health, dance and more.
For additional information or specific classes that are offered at the Center call 414.481.2494 or to obtain a Milwaukee Recreation Activity Guide, go to: milwaukeerecreation.net.
Bay View Community Center
Located at 1320 E. Oklahoma Ave., the Bay View Community Center aims to provide support and strength for family and to assist the development of the individual.
The Center offers activities and classes for children and adults covering topics such as arts and crafts, food and nutrition, life skills and recreation/fitness/sports. Activities and programs exclusively for individuals over 50 years of age are also offered.
For additional information call 414.482.1000 or visit their web site at: bayviewcenter.org.